"I treasure the past, present and the future.."

I wasn't going to dress up this Halloween, but I did think think about it.. I wasn't sure what costume to buy or how I was going to do my makeup. I'm still not sure, but I did buy a costume. I chose an Elvira costume that I'm probably going to alter somehow. I ended up going to my brother's co-worker's

Halloween party

Saturday night, so my brother, mf & I went costume hunting a couple hours before that, and found a few things. I didn't wear the costume I bought, but I wore the costume I had that I wore 2 years ago. I'm so excited to put on some new makeup, and create a costume outfit for Halloween day. HAHA. Hopefully, I have time.. HAHHA.

This weekend wasn't bad.. Went to

Koji Sushi & Shabu Shabu

in Hollywood, made a stop at Happy Ending after that.. Costume shopping and a Halloween party at a house that had a stripper pole in the living room topped this past weekend. HAHAH! How crazy! I should have taken pictures with it, but I didn't. Boo! No karaoke nights last week either. Acckkk.. I really need a weekend that doesn't involve going out and spending loads of cash; it's been crazy since July. Because my brother Kyle turned 21 that month, we've been going out almost every weekend, and once or twice during the week for karaoke nights. I'm exhausted and broke! hahhaha. I really need a weekend to stay at home or something. Anyway, hope everyone is getting ready for Halloween. Have a great week!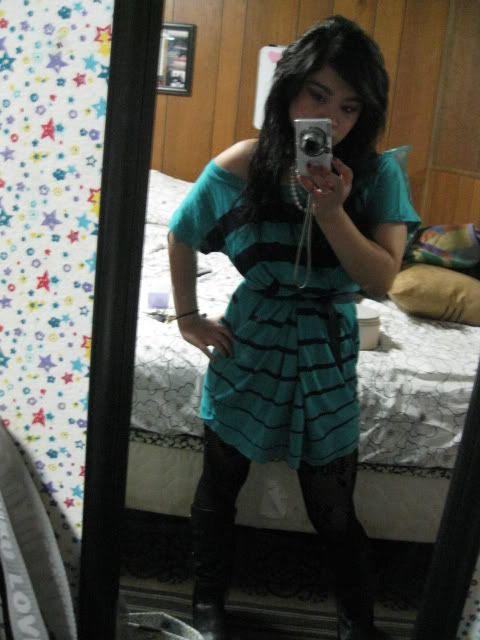 -Friday night dinner outfit. Urban Outfitters dress, F21 leggings and Steve Madden Boots. Oh, and my Avon Pearl Necklace.


-My old costume. Messy room, I know. HAHAH! Saturday night costume. Can't wait for my new cotume!


-The Mf's costume. I took a lot of pics similar to this. HAHHA.


-My brother Kyle's costume. Well, not everything. HAHAH. Half of his Santa costume.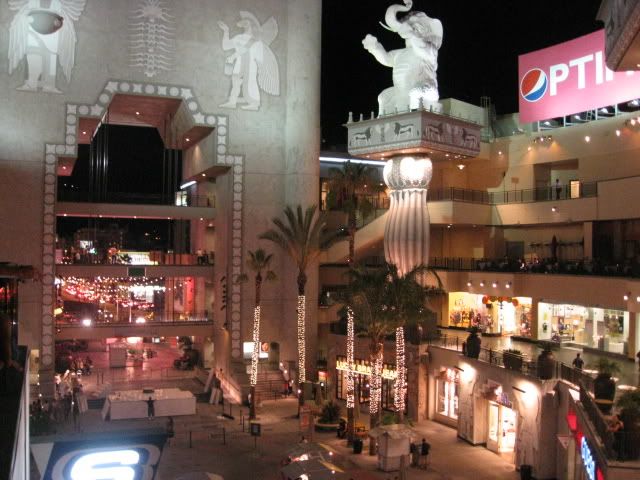 -Hollywood & Highland center.


-Koji Sushi & Shabu Shabu.. My dinner :-)


-The Shabu Shabu. Boiled water to cook the meat, veggies, etc.


-The dinner that's going in the pot of boiling water.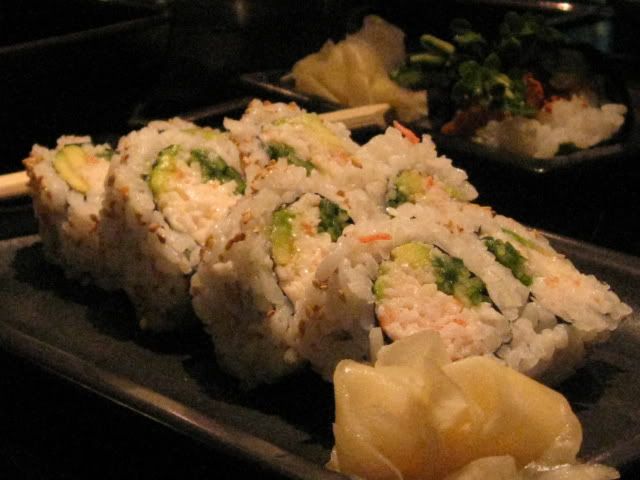 -California roll anyone? Spicy Tuna handroll in the back?