-Appetizers? HAHA. The cheese was really good!


-I love bread! Oops, burnt a little. Balsamic Vinegar in back for my bread.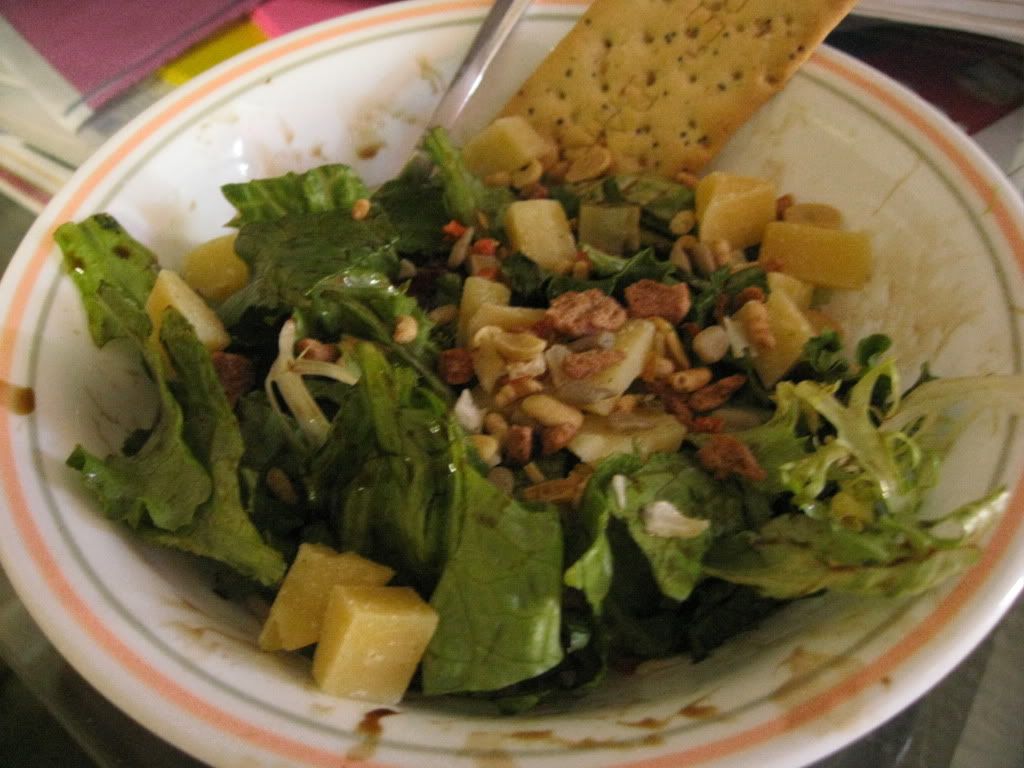 -Salad with Balsamic Vinegar dressing.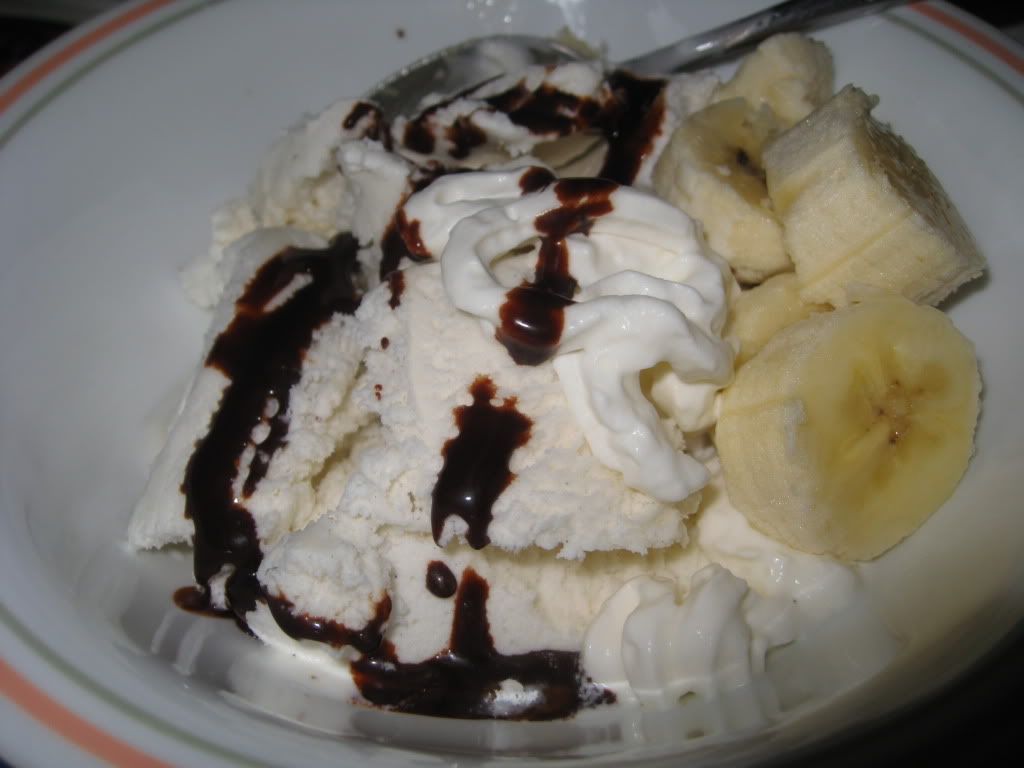 -Vanilla ice cream with a little chocolate and bananas.. Oh, and whip cream.


-Homemade tacos and potatoes.


-My Shepherds bread.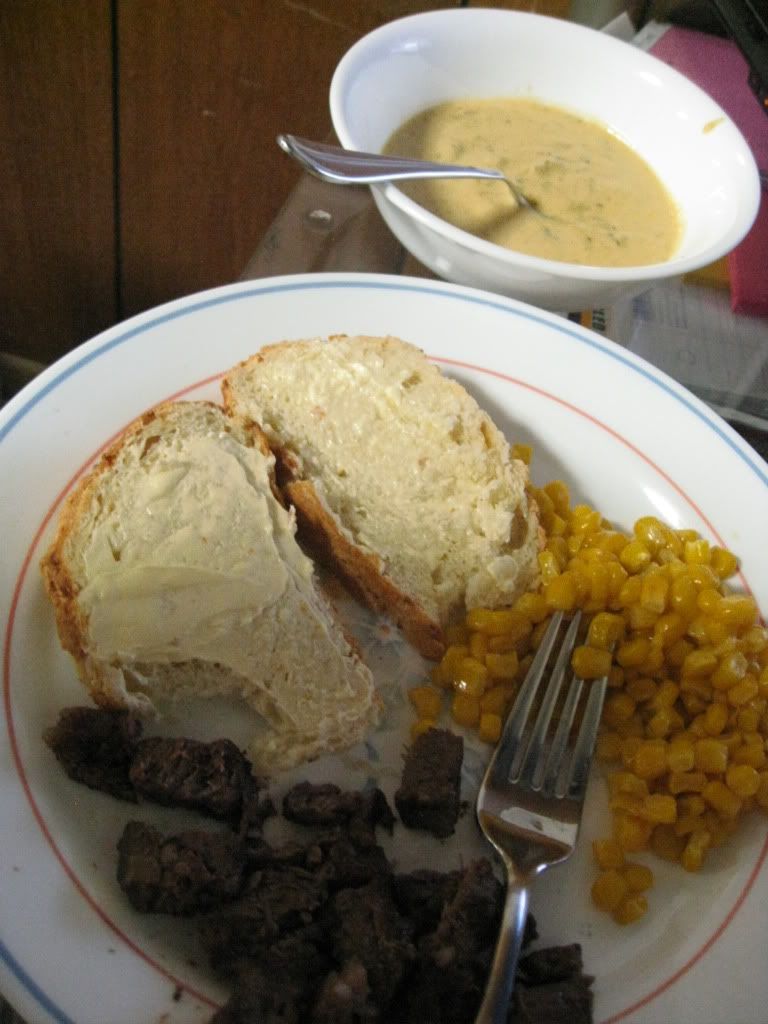 -Steak, bread, corn & soup.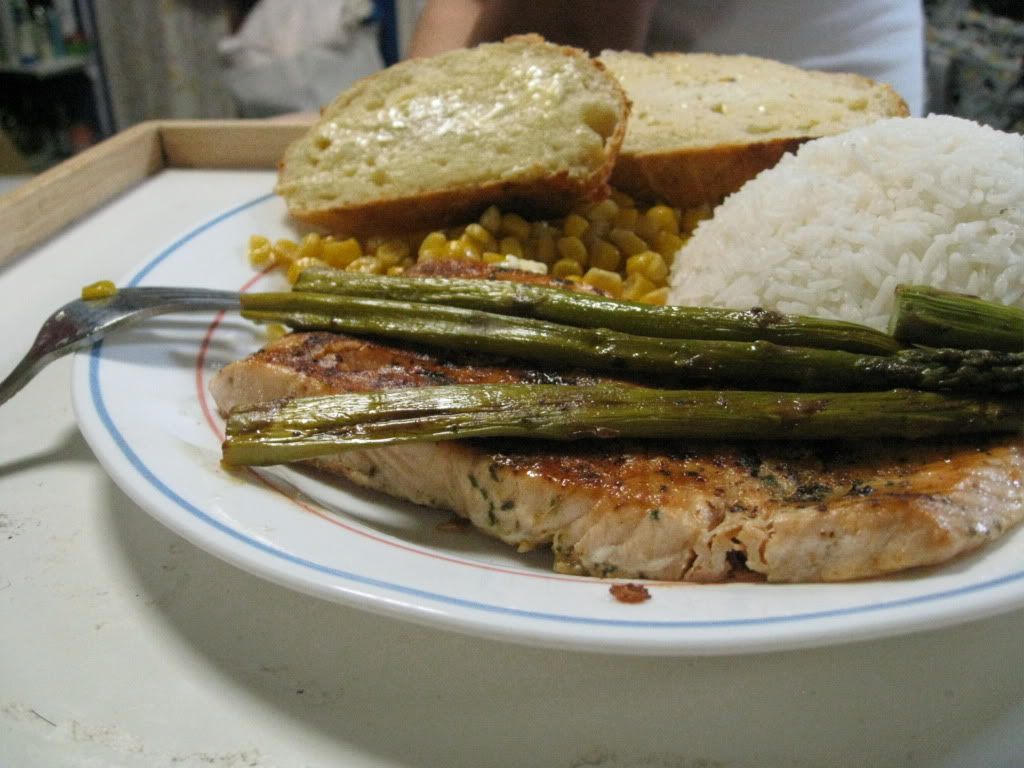 -Salmon, bread, corn, a little rice and asparagus.