Simple, tasty and it's really not a time consuming process.. Of course, you'll have to leave it in the fridge for a while, but it's an easy do for a quick appetizer. (At least I think so.) 7 layered dip made or bought? Either way, I think it's a good choice for a party.
I decided to make a dip for "Mf's" early birthday party last Saturday, so here's how I did it:
-It's in the flavor! Rosarita Beans & Taco Bell seasoning mix. I only used one can of the Beans, but two would be better for a big party.


-You can mix it in a different bowl or right on where you're going to put the dip. Just mix it together.


-After you've mixed it-start to layer the first layer. Ex: Above.


-Alternative choice: You can mix the beans, seasoning and sour cream together if you want. I've done it before, but didn't do it this time.


-Add the sour cream layer..


-I can't remember what kind of Guacamole this was, but it's bought.


-Add the olives.. I used one can of olives. You can use more.


-Cut up some tomatoes.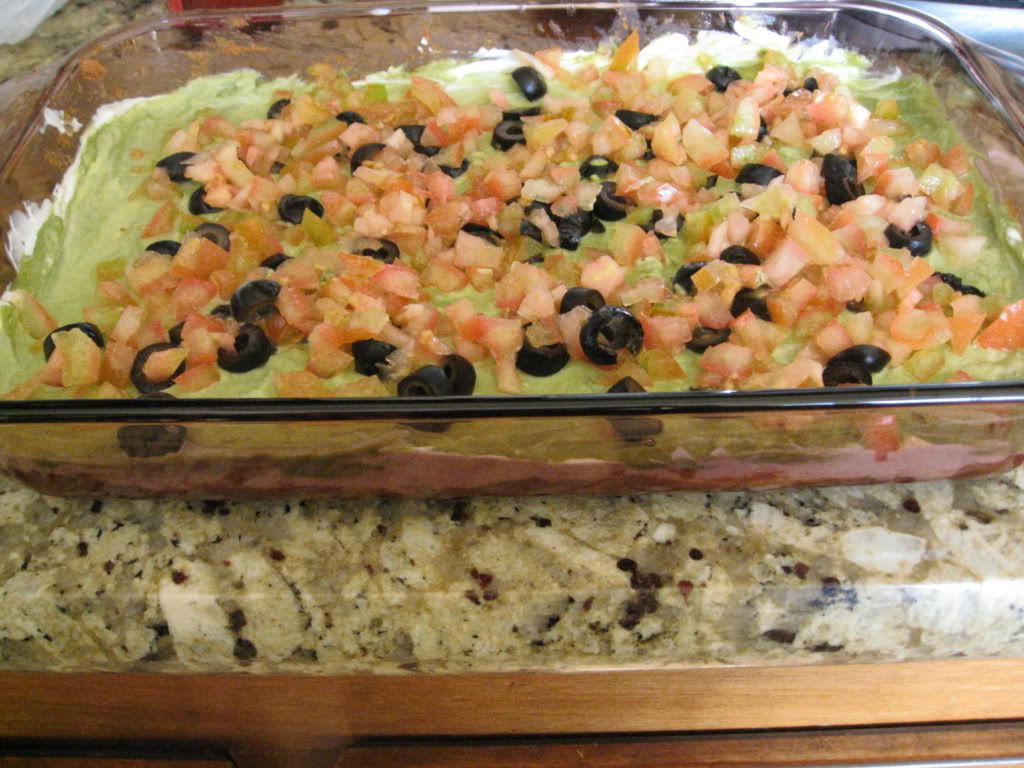 -Then, the cilantro. I didn't add a lot, but you can..


-Add cheese.. Doesn't have to be this one.. I also added Feta Cheese.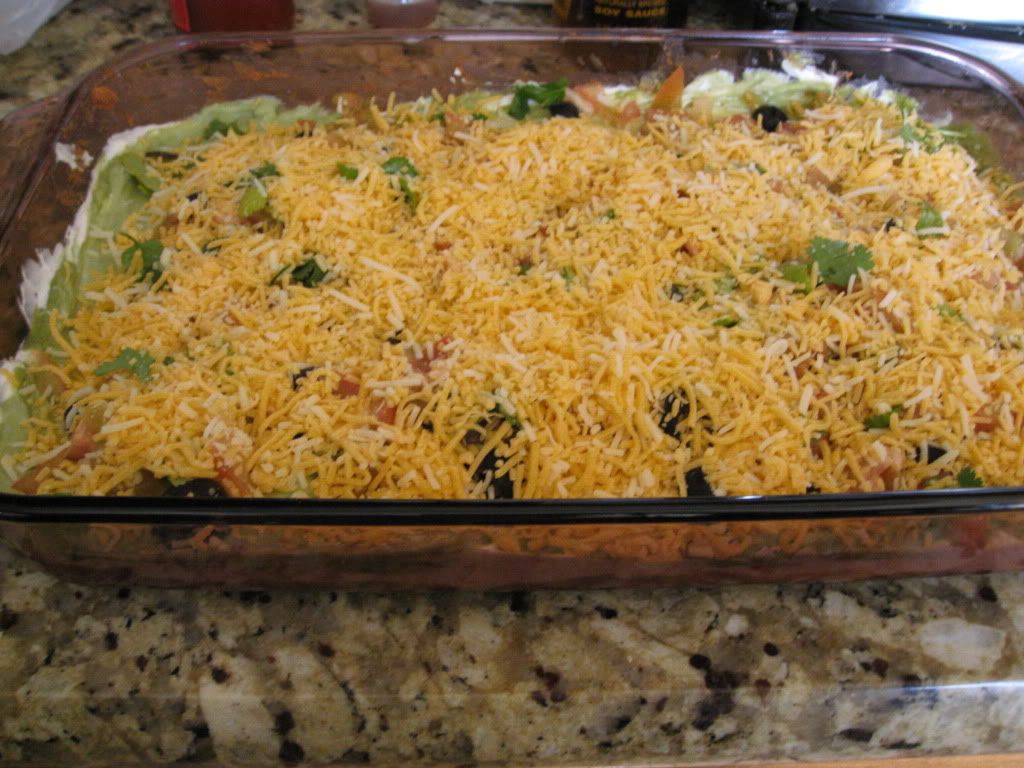 -Feta cheese..


-Then, added some jalapenos..
Easy, right?! You can add/replace this dip with anything you want on it.. This is how I made my dip.. After that, I left it in the fridge before the party started. Done!