I'm back! I know, I said I was going to start blogging again a few months ago, but I moved, and my motivation was somewhere else. Hopefully, I won't slack off this time.
Here are my August Faves! If you have any questions, please don't hesitate to ask.
-Boots Botanics Moisturizing Scrub with Grapeseed Oil: I bought this from Target 15.2-oz. It is used to exfoliate your skin. My skin has always been dry, so this works for me. This may, or may not work for you. This product may feel too moist, and greasy after you have rinsed it off.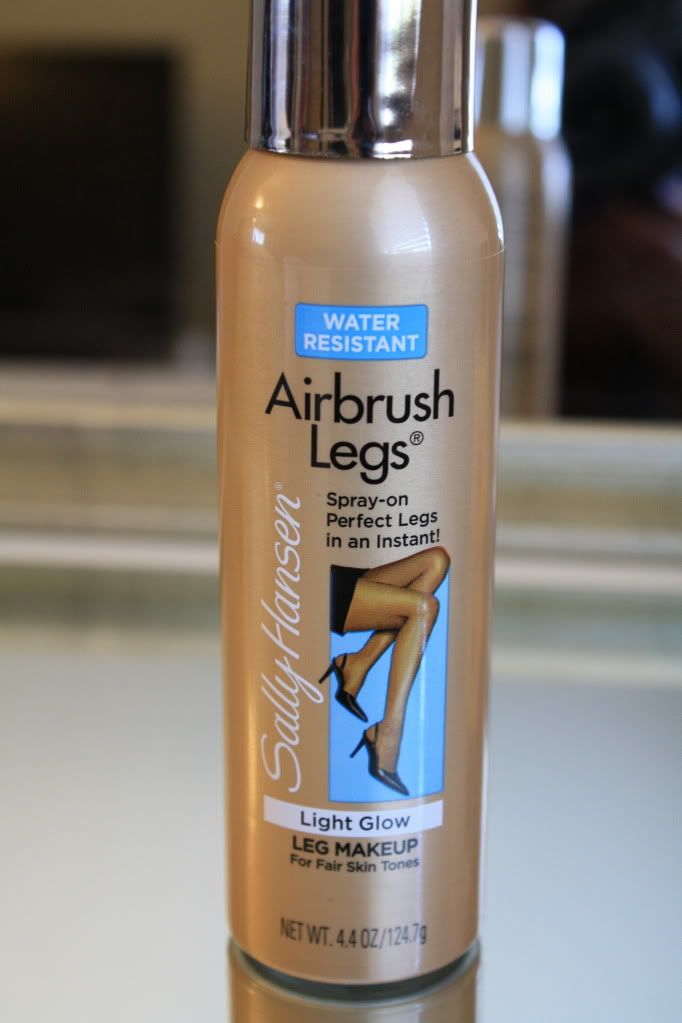 -Salley Hansen Airbrush Legs in Light Glow. I purchased this at Rite Aid, but you can find it at any drugstore. I can't remember how much I paid for this, but I think I could have paid $2-3 less if I had bought it at Target. This product is easy to apply. Shake the bottle, then apply it with your hands. In addition, this product leaves a shimmer finish.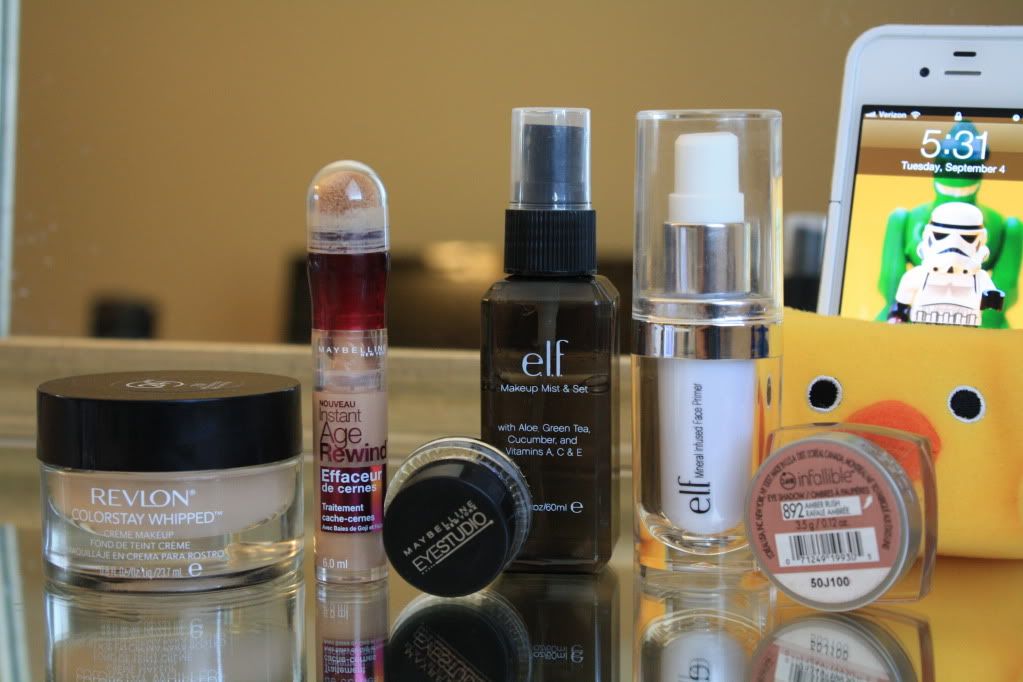 1. Revlon Colorstay Whipped Creme foundation in Medium Beige. 0.8 Fl. oz. I purchased this at Rite Aid as well. This product has a scent, but it's not bad. It claims to last for 24 hours, but I don't wear foundation that long. You're supposed to apply this with your fingers, but I always apply this with a brush.
2. Maybelline Instant Age Rewind Concealer. Eraser for Dark Circles. This is in Medium 30. You turn the top clockwise, it has sponge, easy to apply, and blend.
3. Maybelline Lasting Drama Eyestudio Gel liner in Blackest black. This product comes with its own brush, but I rarely use it. It goes on smooth, and dries quick.
4. E.l.f Mineral Infused Face Primer. I know, there are many mixed reviews about this product. As for me, I did not break out from the silicone base. This product is clear and silky. This applies smooth on my face; it's supposed to fill in lines, and pores you may have. I don't use the pump.
5. E.l.f Makeup mist and set. Purchased this, and the E.l.f Primer at Target. This product is a setting spray after you have finished your makeup. This setting spray has a dewy finish on me.
6.L'Oreal Infallible Eyeshadow in Amber Rush. Love the color, and it's very pigmented.
7. My Iphone Cover! It's the Mophie Juice Pack Air. It's a battery case. This makes your phone's battery life last longer, and it's rechargeable. Tip: Your phone should be fully charged. Use the battery pack first by switching it on, and it will use that battery before your phones' battery.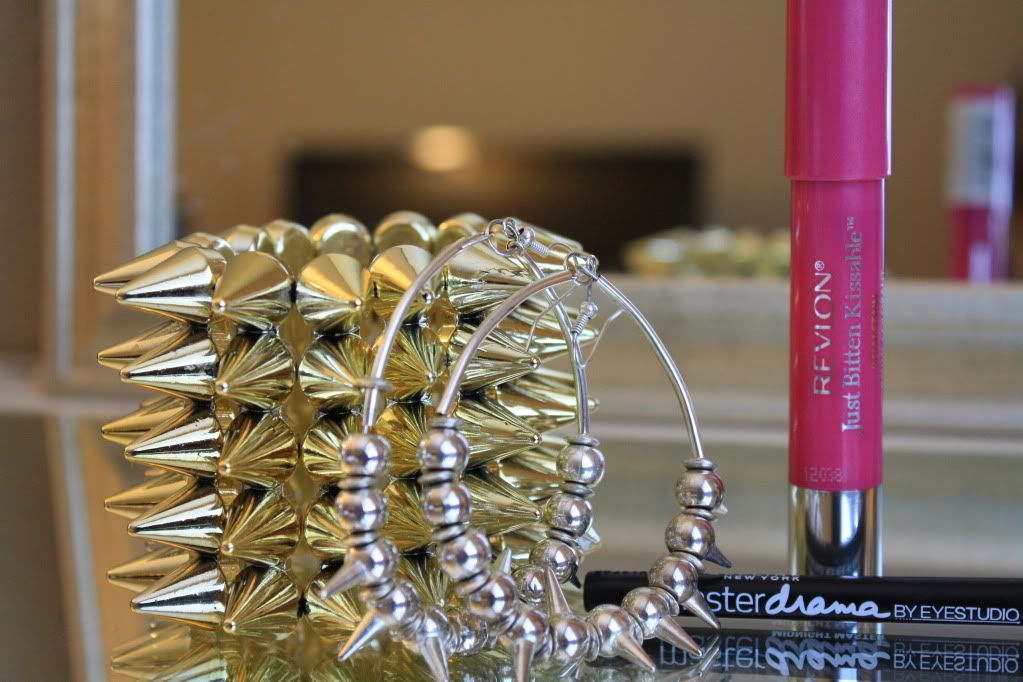 1. I can't remember where I bought the earrings and bracelet, but I love them. They're cute, and fun. Of course, I don't wear both at the same time.
2. Revlon Just Bitten Kissable Balm Stain in Love Sick. Love the color, the minty scent and it does stain your lips.
3. Maybelline Master Drama Eyestudio pencil in Midnight Master. Very creamy, and easy to apply.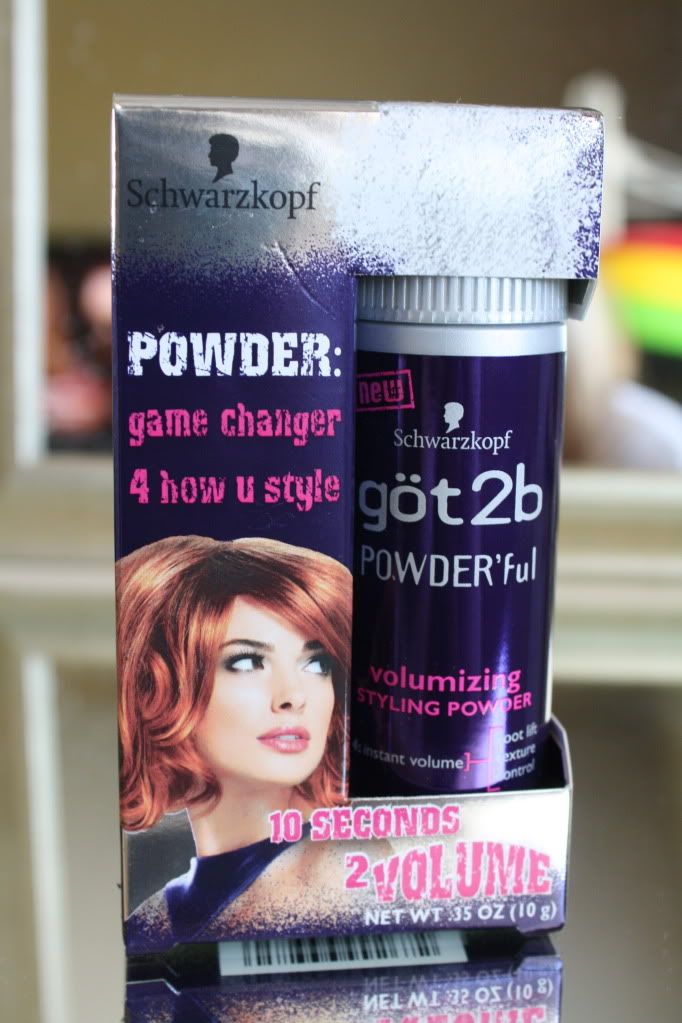 - Got 2b Volumizing Styling Powder. My to-go/on-the-run fave! Root lifter and texture helper. I love this product, especially when I'm in a hurry. It takes 10 seconds (on the box). Shake, then apply the amount you want on your hand, or directly on to your root. It's a powder that helps lift your roots, and texturize. Use your fingers by massaging your roots for the volume you want.
Thank you for reading! Let me know if you want more details, or help with any of the products that are listed above.