I went to Ulta a few weeks ago, and bought the Real Techniques Core Collection.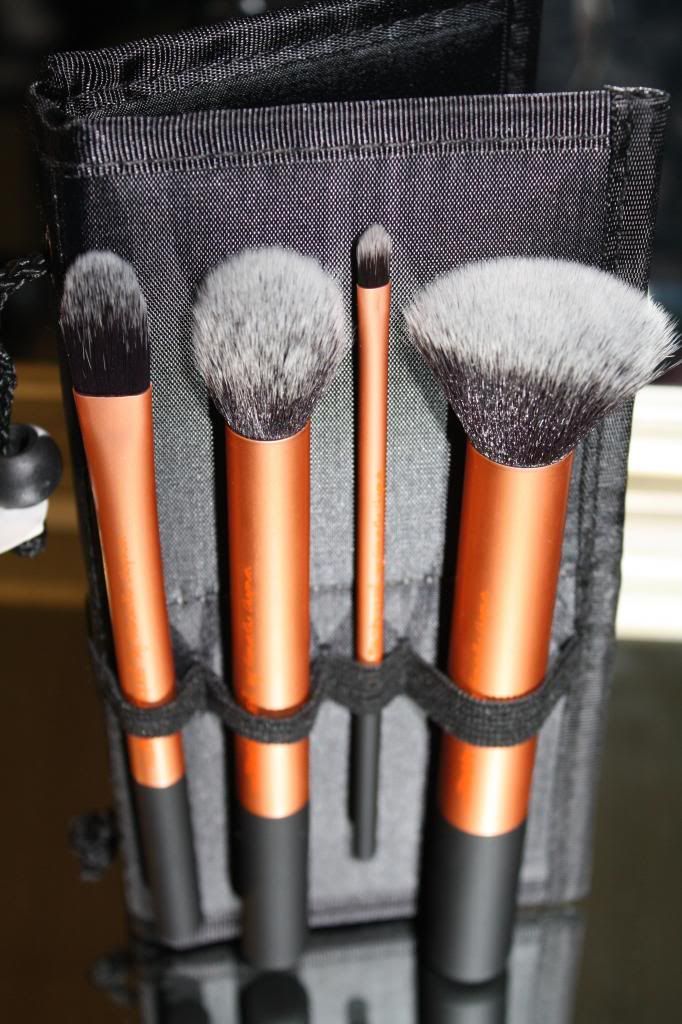 It cost $17.99. This is what it looks like after I cleaned them. Pointed foundation brush, contour brush, detailer rush and buffing brush.
I also bought Real Techniques Stippling brush for $9.99.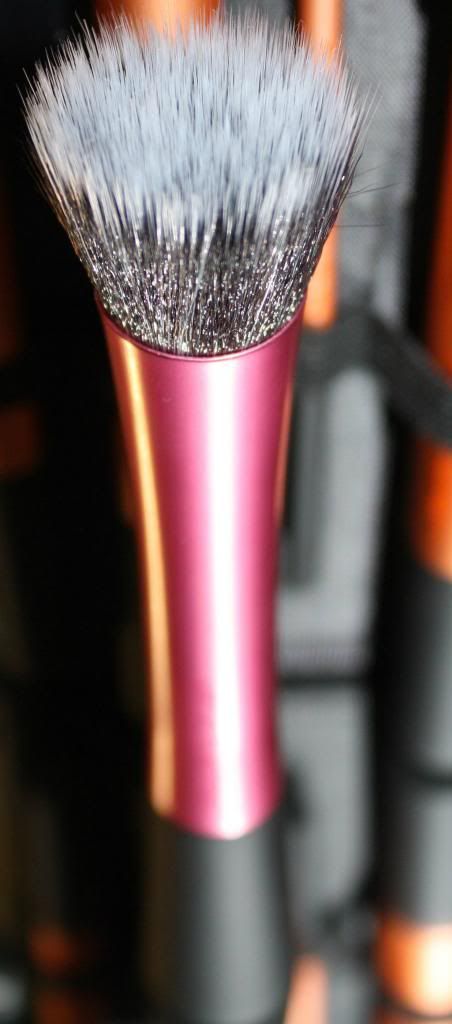 Stopped by the mall, and went inside Macy's. Guess what was there? Inglot! I was so excited! I purchased 2 lipsticks.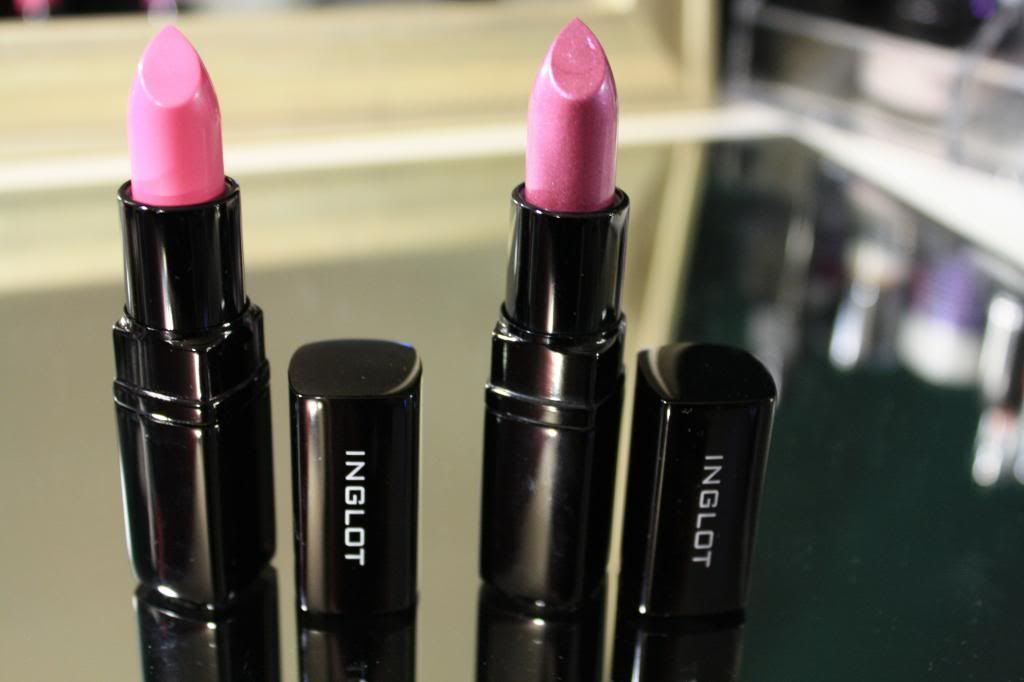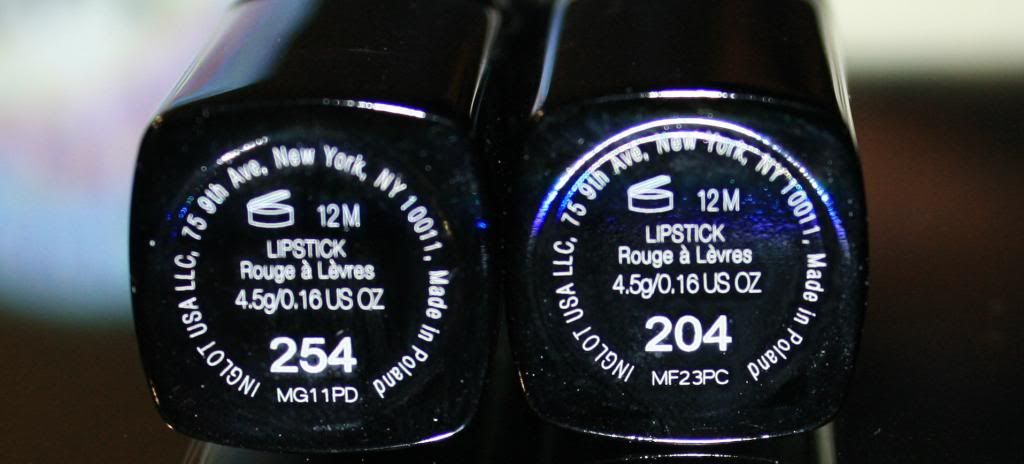 I'm a little late on picking up the Kate Moss line from Rimmel London. I decided to buy 2 of them two months ago from Target.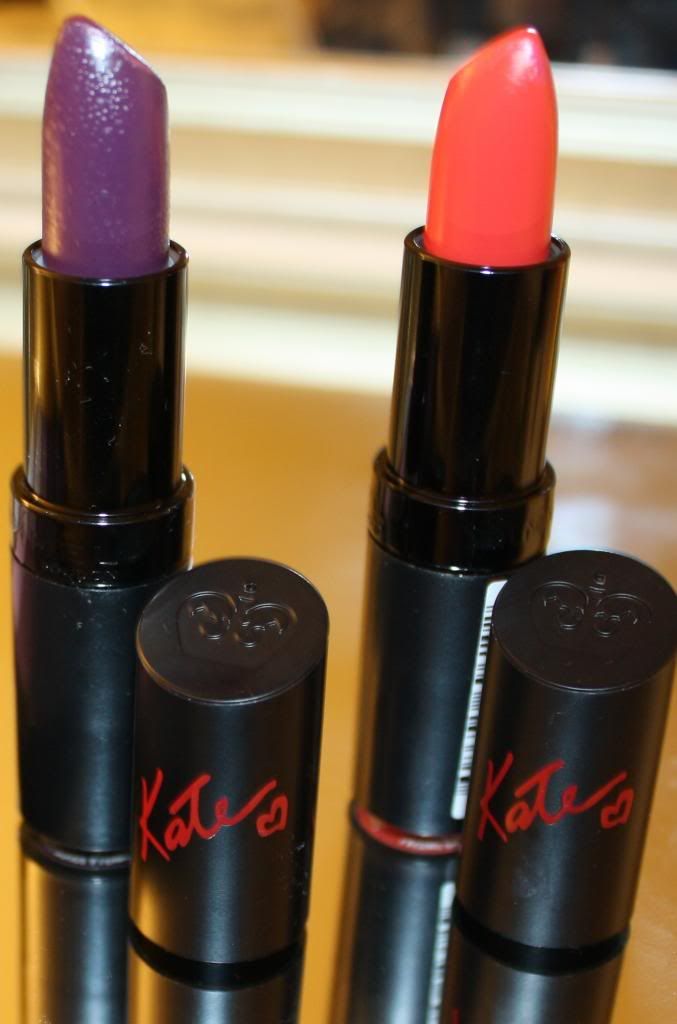 Lasting Finish by Kate lipsticks. Left is in 04, and right is in 12
(L-R) Number 12, and 04. I used one of ELF's Shimmer gloss in the 2nd photo.
Bought ELF's Shimmergloss at Target.