I received the Holiday VoxBox from Influenster almost 2 months ago, and forgot to show you what was inside.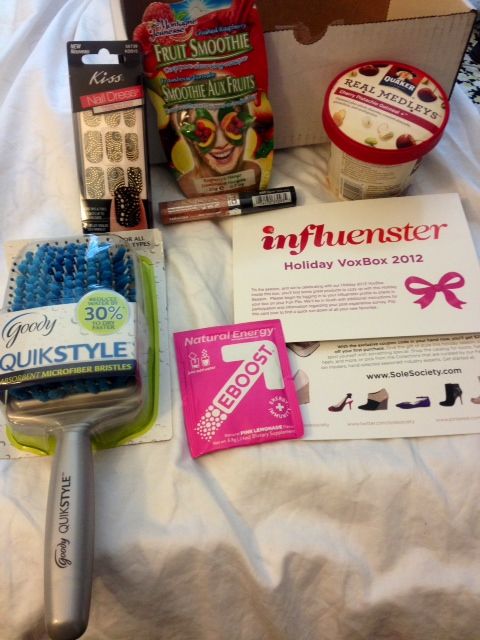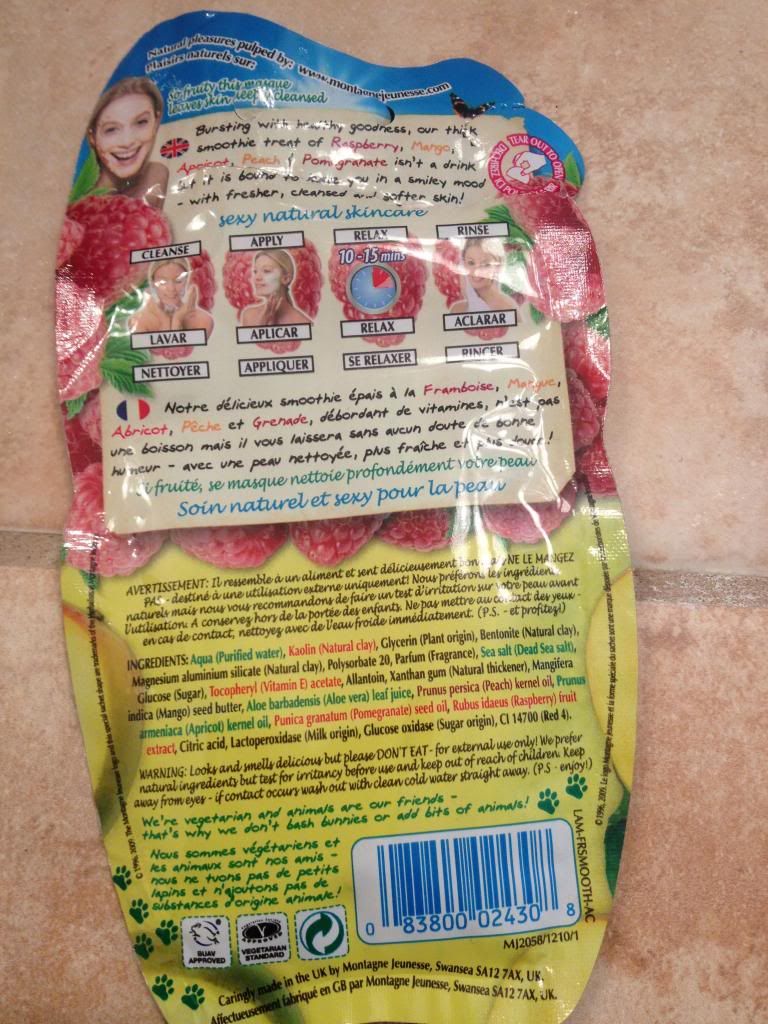 -The Fruit smoothie deep cleansing mask and the Goody Quickstyle Microfiber Bristles brush are my favorite products from the Holiday VoxBox. The cleansing mask smelled really good, and the brush detangled my hair. I don't think it made my hair "dry" faster, but it's soft, and the size is very reasonable.
-I haven't tried the Kiss Nail Dress yet, but I will let you know if it works for me.
-The NYC lipshine gloss came in a Nude color.
-The Real Medley's Quaker Cherry Pistachio was different. I've never tried that flavor before, but it was ok. Easy to put in my purse, and have as a to go meal in the morning.
-I haven't tried the EBOOST yet, but I'll probably add it to my water later today, or tomorrow. I'm not really big on natural energy water boost, but it's worth a try.
(photos taken with an iPhone 4s)
I received these products complimentary from Influenster for testing purposes.