I finally tried two Black Radiance products. Browsing around Rite Aid, I usually pass by their section, but I've never bought anything from them until last month. The Black Radiance Eyeshadow Quartet in Vivid Imagination and Artisan Color Baked Blush in Plum Sorbet caught my attention. Both products looked great in the store, and I couldn't wait to try them on.
I was hoping for a vibrant pigmentation, since they looked great in person, and geared toward dark skin tones, or women of color.
The colors on 8809 Vivid Imagination isn't as pigmented when I first swatched it on my arm. I had to add a few layers to get the color to come out in photos. However, the application is ok, and pops once you apply it on the lids. Two of the colors come out matte than the other two, and stands out more.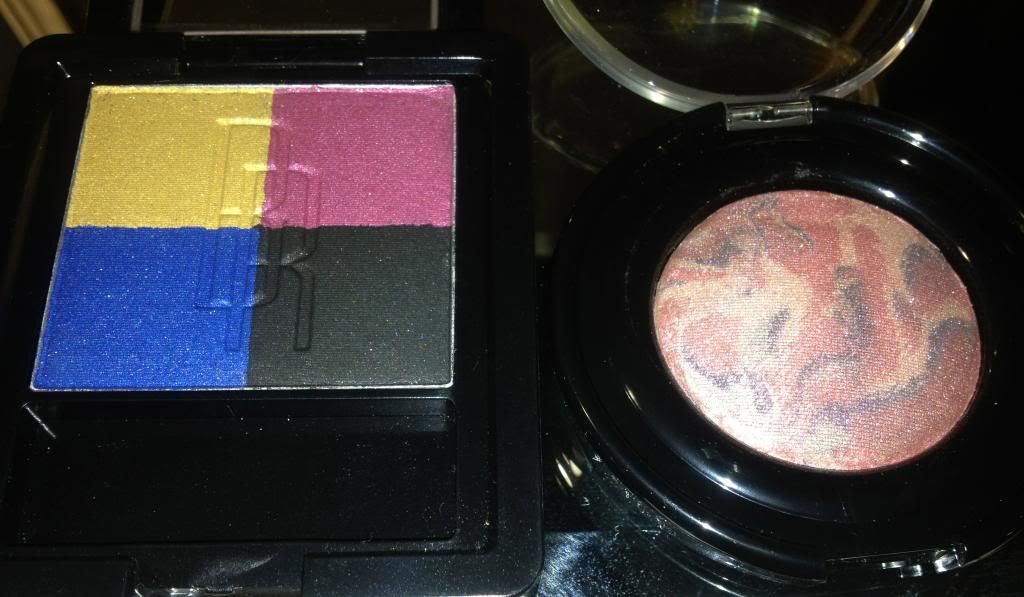 The baked blush is amazing. Love the pigmentation, and the color is exactly what I was looking for. The color Plum Sorbret 8313 really stands out on my skin. A little does goes a long way, and brightens my complexion.
I've heard so many good things about Lime Crime, and read numerous post about this brand. I haven't ordered on their site, but I did see a lipstick on Amazon that I wanted to try. The lipstick is called Retrofuturist; it's opaque that doesn't dry out my lips. The scent is nice, it's smooth when applied, and lasts.
Photo quality below are different. Some taken from an iPhone 4s, and the other with a Canon DSLR. The first photo is when I received it, and the 2nd is taken after I've tried it a few times.