I love the scent of Milani Color Statement Lipsticks, and their color variety, but these lipsticks make my lips a little dry. Rimmel London's Kate Moss collection has a similar effect on me. However, the Color Statement Lipsticks are still a great choice. The packaging is cute, the scent is nice and the finish is beautiful.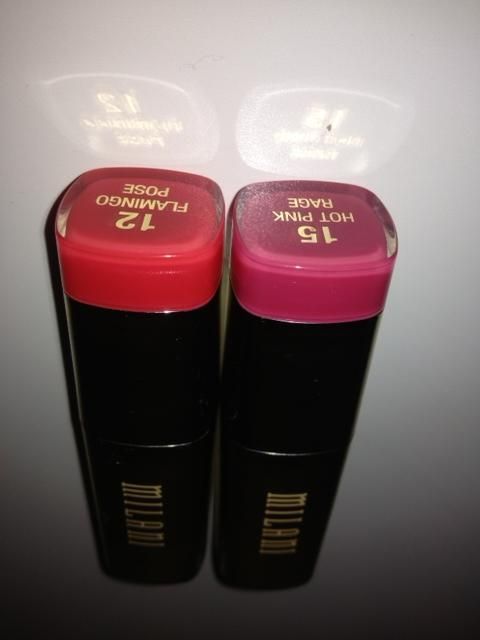 I'm so excited that Inglot is inside Macy's. I love the two lipsticks I purchased from Inglot 2 months ago, so I decided to try their eyeshadows. I remember hearing about Inglot a while ago, but the one closest to me was an hour away. Not anymore. The Macy's around where I live finally have it! I had a gift card from Macy's, and purchased the Freedom System. I chose five square eyeshadows to try.
I wanted to buy eyeshadows that I wouldn't normally purchase. I don't have a lot of colorful eyeshadows, so trying Inglot's is a perfect choice .

Left to right: 311, 325, 352, 382 and 385.
By the way, I love the Julie nail polish in My Horoscope Says.