I didn't get to purchase MAC Fashion Sets when they were available, and I really wanted the Heroine and Embrace Me lipsticks. I went to a few MAC stores around my area, and found the Silly lip pencil. I wasn't sure if I wanted it, but the color looked nice when I swatched it. Love that it's a medium bright pink matte on the lips.
Milani Color Statement lipstick, and Maybelline's Color Sensational Vivds have become my favorite lipsticks. I purchased two Milani Color Statement lipsticks in Chilled Brandy 22 and Raspberry Rush 19, and a Maybelline Color Sensational Vivids in Shocking Coral 870.
Here are the swatches:
The swatches on my arm look a little different on my lips. No lip pencil, or Chapstick applied before the lip swatches.
Chilled Brandy on lips:
Raspberry Rush on lips: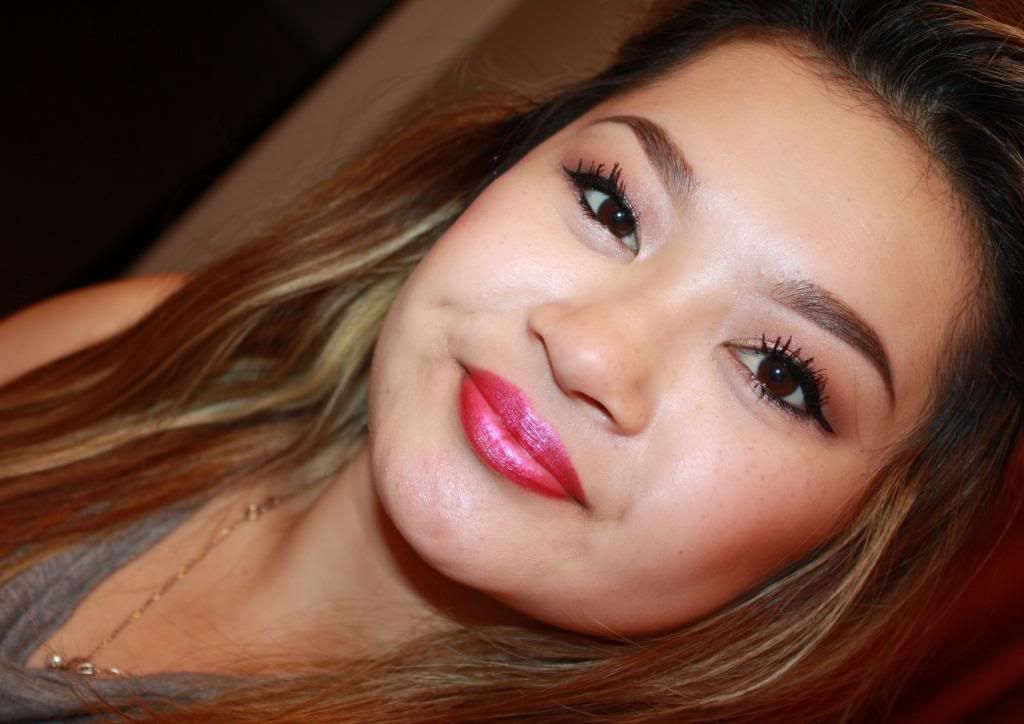 Right now, my favorite lipsticks, and combo are Inglot 204 lipstick, Maybelline Color Sensational Vivds Brazen Berry 905 and Hot Plum 900, L'Oreal Colour Riche Caresse Wet Shine Stain Berry Persistent 186 and L'Oreal Colour Riche Caresse Color Riche Violet Chiffon 175.
I love the color Brazen Berry and Hot Plum together. Sometimes I add Berry Persistent and Violet Chiffon as well. There's no photo for Inglot's 204 lipstick on this post, but I love that one too.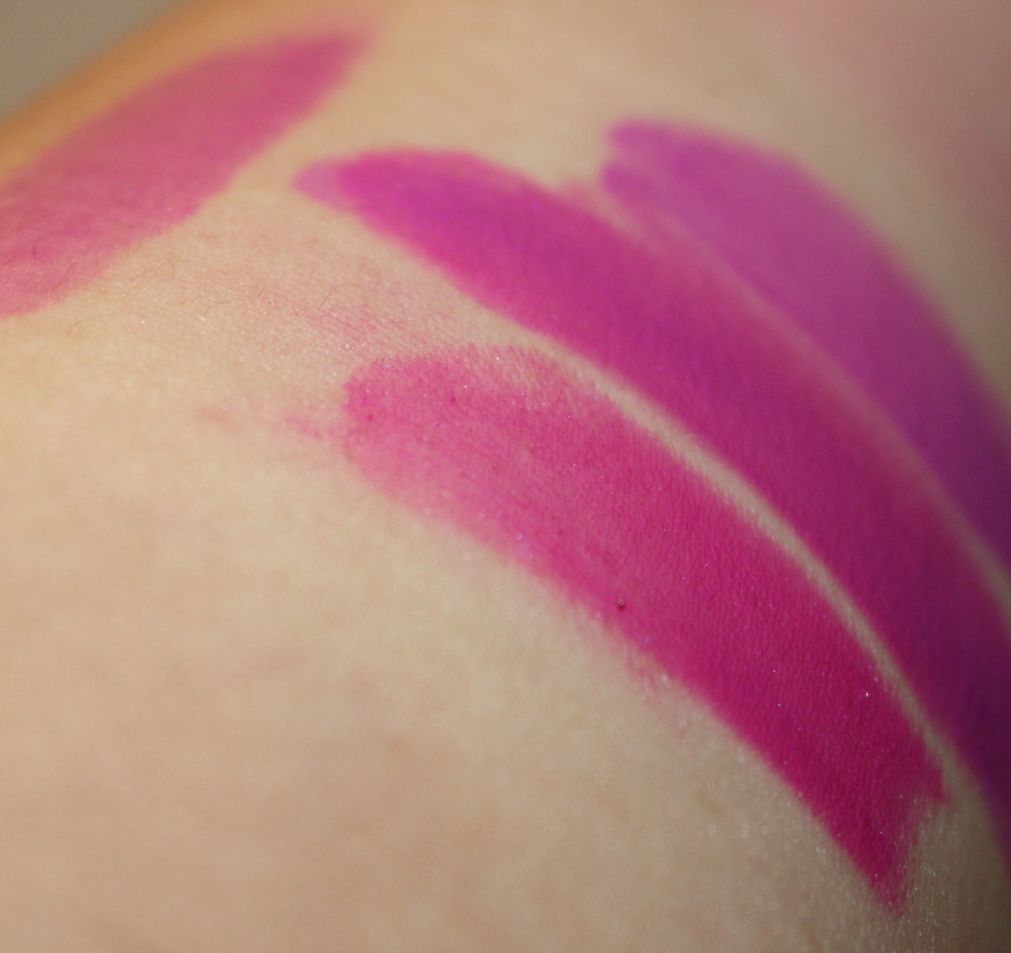 The left is the Hot Plum, and the right is Brazen Berry. The middle is both of them together. I usually add Inglot's 204, or Violet Chiffon depending on my mood. The Berry Persistent adds a little character when I need it to last throughout the day.