North America MAC stores have RiRi's Fall Collection!
RiRi Hearts MAC Fall collection is now available to purchase in MAC stores. This does not include MAC counters inside department stores. Don't forget, September 30th the Fall collection will be available to order online, and October 3rd internationally.
Another RiRi Hearts MAC collection has arrived. I really liked the Summer collection lipsticks, so I couldn't wait to see what Rihanna's Fall lipsticks would look like on me. I stopped by a MAC store yesterday to confirm the date of RiRi's Fall collection release. One of the employees told me that they will be taking orders, but will not receive them until October 3rd. She said that I would have to come back to the store the day it launches internationally. However, she was wrong because the store did have the products available today. I wasn't the only one who thought that going inside the MAC store.
I decided to purchase Talk That Talk (matte), Who's That Chick (frost) and Nude (retro matte) lipsticks. ($16.50) each U.S. I also bought the Talk That Talk Pro Longwear Lip Pencil. ($21.50) U.S. I wasn't planning on buying the lip pencil, but one of the employees was wearing it, and another employee suggested it. Here are the Fall lipsticks: (RiRi Woo not included)

The swatches on all three lipsticks, and the lip pencil: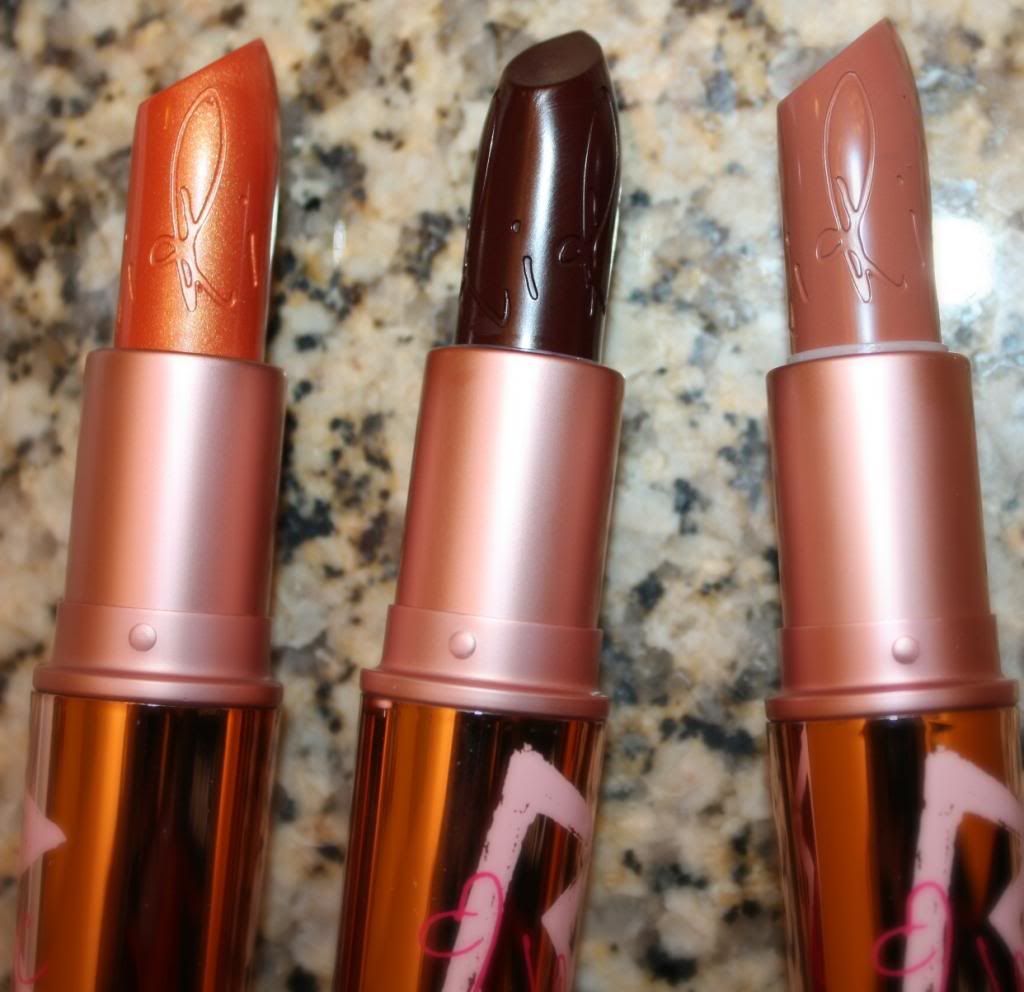 (Who's That Chick, Talk That Talk and Nude)
(Nude, Talk That Talk and Who's That Chick)
(Who's That Chick and Nude)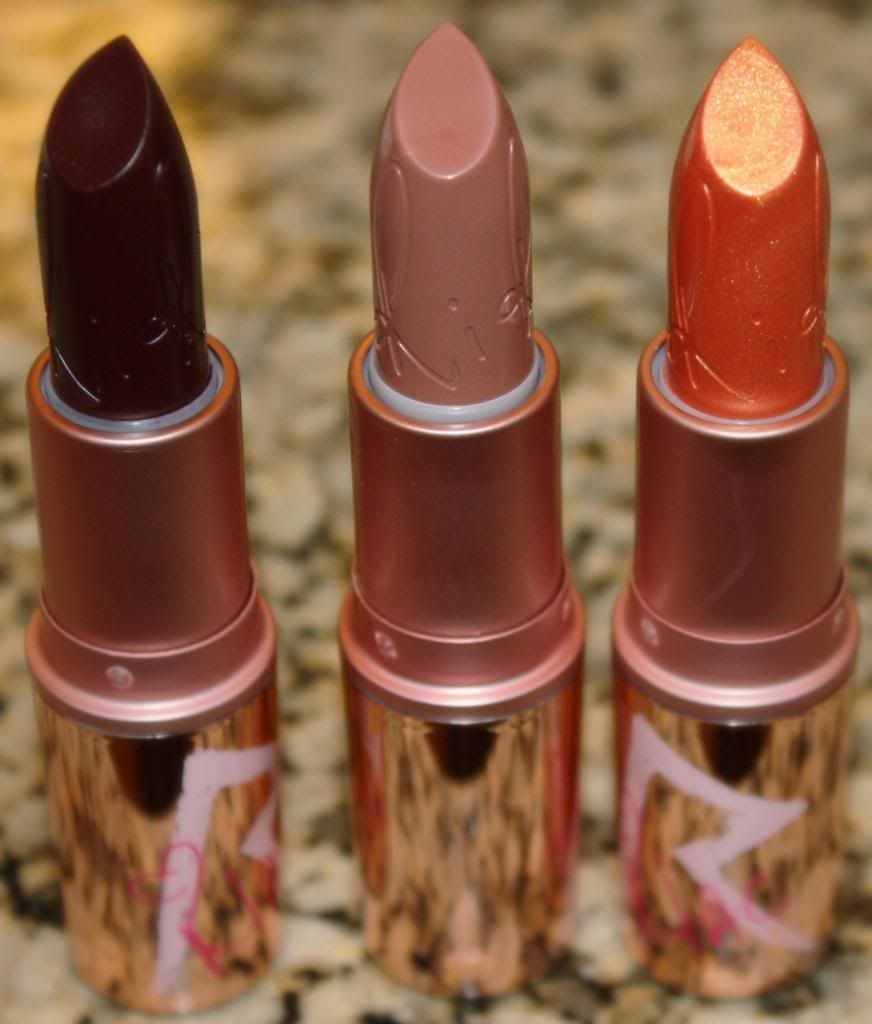 (Talk That Talk, Nude and Who's That Chick) I didn't think I would like Who's That Chick, since I'm not a fan of frost, but the color is really nice. The Nude isn't one of my favorites, but I'll try to make it work. Talk That Talk was really difficult to apply on my lips. My battery was low, so I wasn't able to save a photo of it, but I can update this post with a photo if anyone wants to see it.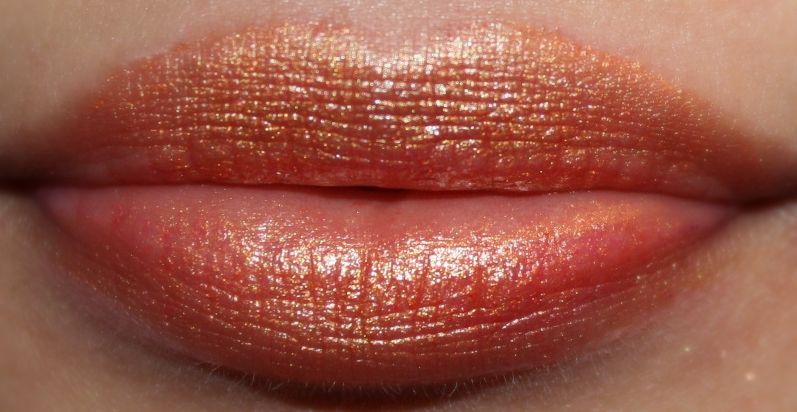 Who's That Chick is an orange frost finish. I didn't think I would like this lipstick, but I was impressed with the color. I'll be wearing this out during the day even with the shimmer, and it's easy to apply.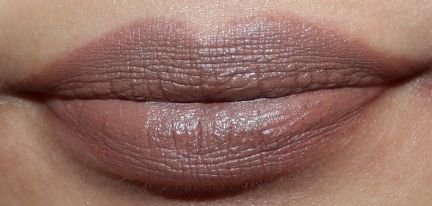 The nude cream matte finish wasn't what I was expecting when I applied it on my lips. It's not as gray as I thought it would be. This wasn't difficult to apply like the Talk That Talk.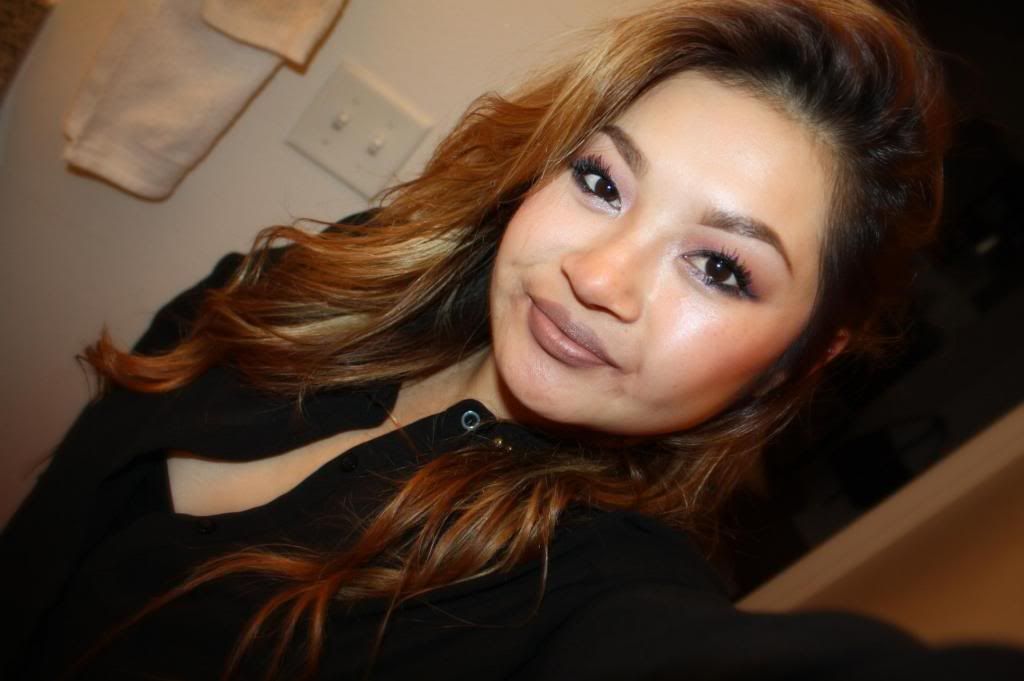 Talk That Talk lipstick was really difficult to apply on the lips. My lips have been dry, so that might be a factor, but the texture wasn't creamy like Who's That Chick, or the Nude lipsticks. This matte dark plum color can go from a lighter plum shade to a dark color. The lip pencil looked great with Talk That Talk.

Lip Pencil swatches:
Let me know if you have any questions.
What did you get from the RiRi Fall collection? Did you purchase anything?