"All I seen is signs. All I see is dollar signs"
Rihanna is singing the truth! Her MAC's Summer collection was a big collaboration for MAC. Makeup lovers were talking about it, and ranting about it. The MAC website started having problems, and reloading the browser was a customer's friend.
Looking back a few months ago, I remember having 2 tabs open on my laptop, and one on my iPhone. I was having issues on the site for 3 hours. I waited a few hours later, and it was still available to purchase. Some were sold out, but I only wanted the lipsticks. I clicked, and ordered RiRi Boy, Heaux and RiRi Woo. I received an e-mail from MAC that Heaux and RiRi Boy are sold out, but RiRi Woo will be shipping 3-5 business days. RiRi Boy and Heaux will be sent out when a new shipment comes in; it would be available in a month. A month passed, and MAC sent me an e-mail confirmation that the other two lipsticks I ordered are being sent.
I was so excited to see RiRi Boy and Heaux. I looked at swatches online, and read blog posts about Rihanna's Summer collection. Now, I'm waiting for the Fall Collection in a few weeks. Don't forget to buy yours in MAC stores, or online. Check MAC's website, or visit their store to see when the Fall collection is going to be available. There has been a few date changes, so make sure you have the right date.
I love the retro matte finish on these lipsticks. All of the colors look great, but a bit drying on my lips. I know, it's a matte finish, so it's expected. Most matte finishes can be drying, and some of MAC matte lipsticks I have are rough, and drying on my lips.
In addition, these retro matte's have a long staying application.
I love the pigmentation on most of their products, and this Rihanna collection. ($15) each US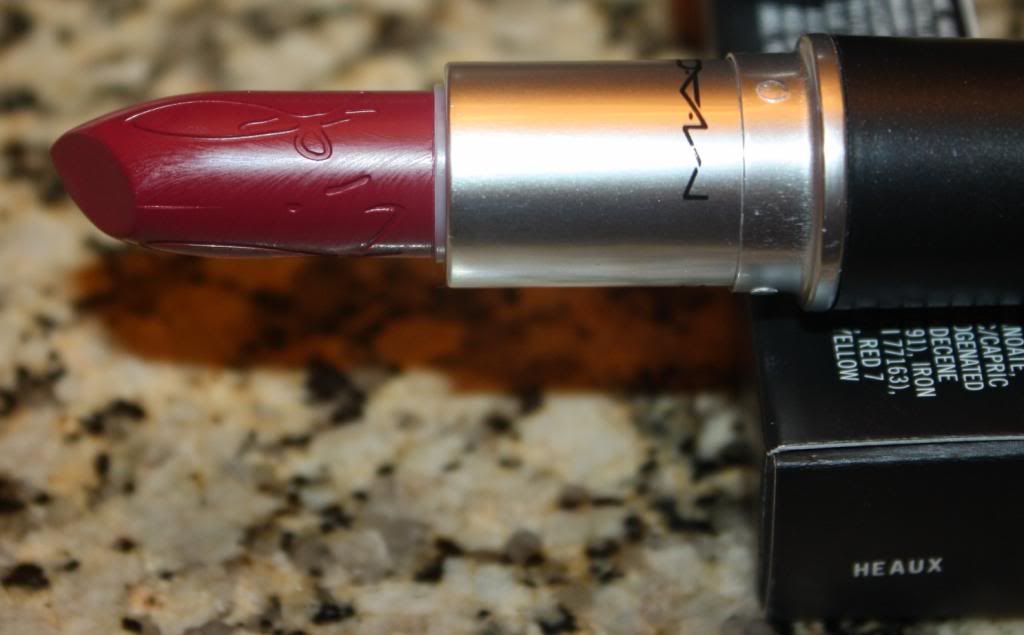 The Heaux lipstick is the darker shade for this Summer collection; it's a berry color, and looks amazing on any skin tone. This reminds me of the Rebel, but the Rebel lipstick is definitely darker on the lips.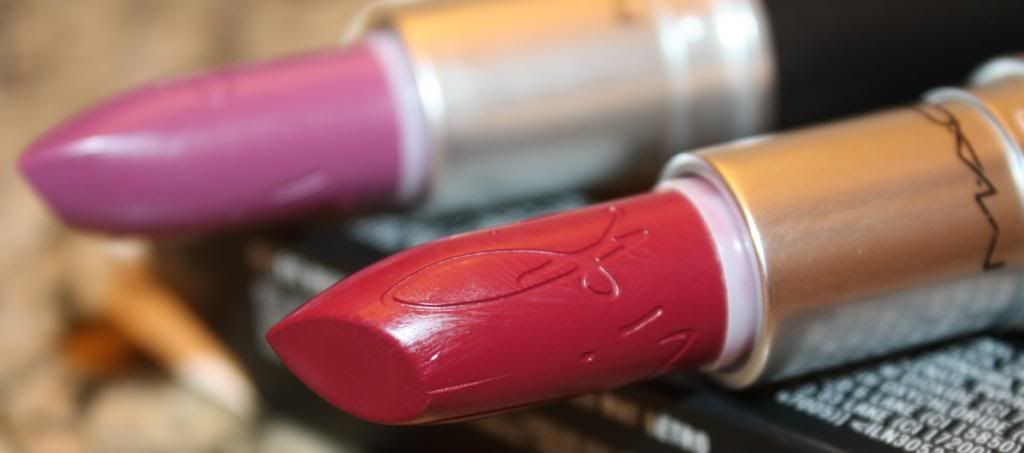 (different lighting next to RiRi Boy)