"That's a Vegas Volt?"
Lip combination: MAC Vegas Volt and NYX Butter Gloss Tiramisu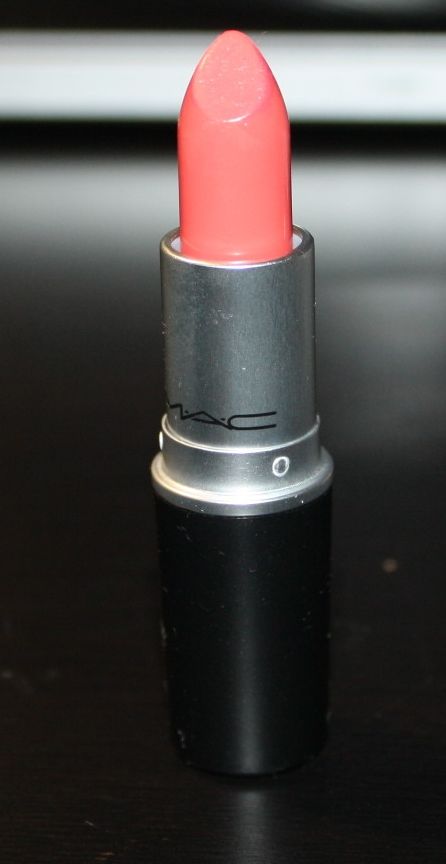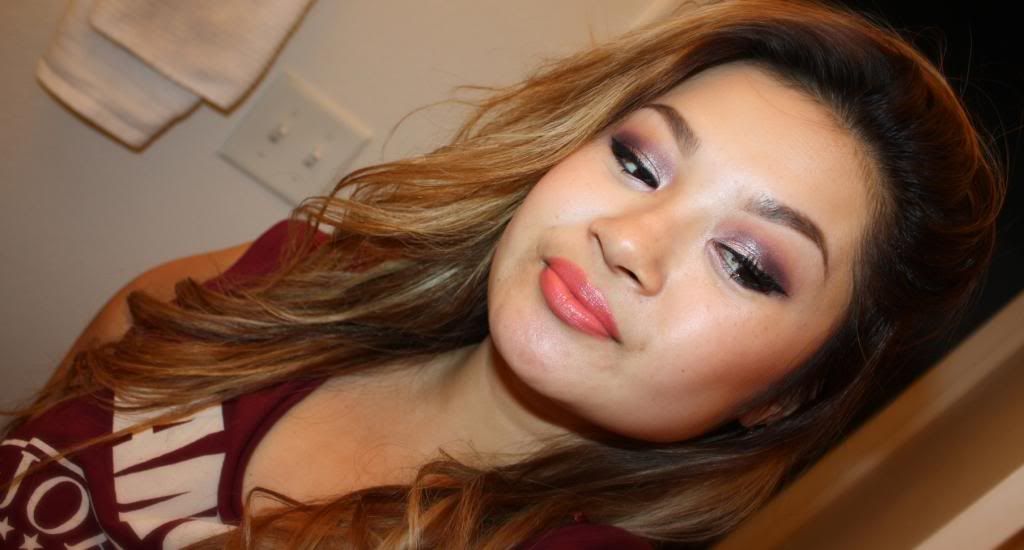 Walking around Primm Outlets NV in June, I went inside The Cosmetic Company store, and browsed at their selections. I looked at the MAC section first. The store didn't have a lot of MAC products I wanted except a back up of the Charged Water. I didn't plan on purchasing a lipstick, but I spotted a color that I wouldn't normally wear. I haven't been a fan of coral colors, or an orange lip until this year. I picked up the Vegas Volt because of its name. My eyes stared at it, while my eyebrows went up. That's when I told myself (in my mind, of course) that I needed this lipstick. I swatched it in the store, and asked one of the employee's if they still have this in stock. She said, "Let me check." And she went on to say, "Yes." I told her, "I'll take it." I went home happy after a fun Vegas trip. Vegas Volt is an amplified finish; it's creamy and shiny. The color payoff is great, but it does bleed. I always wear a lipliner with any lipstick, and I suggest to use one with Vegas Volt.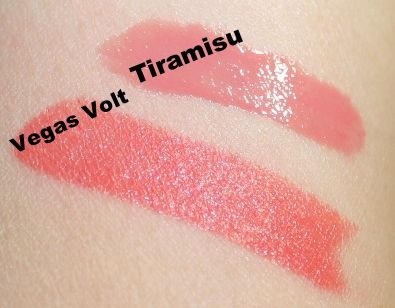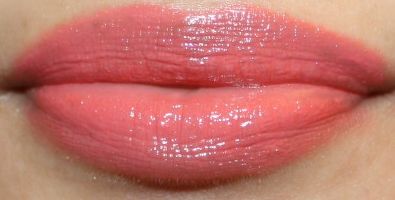 I love the color of Vegas Volt, and Tiramisu together. I was excited going in to Target because the NYX products recently went up on display. I bought the NYX butter gloss two weeks ago at Target, and paired it with MAC's Vegas Volt. Because the Vegas Volt is an orange-coral color, and the Tiramisu is brown nude, they both seem to compliment each other. Both colors looks great individually, and together. I love a orange, or coral lip with bold smokey/intense eyes. Does anyone else? You can go out with a natural makeup look as well, and this color still looks great. (The colors appear really bright because of the flash)
Random photo: Outfit inspiration