Limited Edition Fall Trend?
Yes, I'm still addicted to the dark/vamp, and purple lip trend. I'm obsessed with buying different purple and dark lip shades this past three months. I finally found three of the Limited Edition Fall lip products last month. I couldn't find it anywhere around me, and I randomly saw it at a CVS in Westwood after finishing dinner at CoCo Ichibanya. I purchased Color Sensational Lavender Voltage, Midnight Plum and High Shine lip gloss in Purple Royale.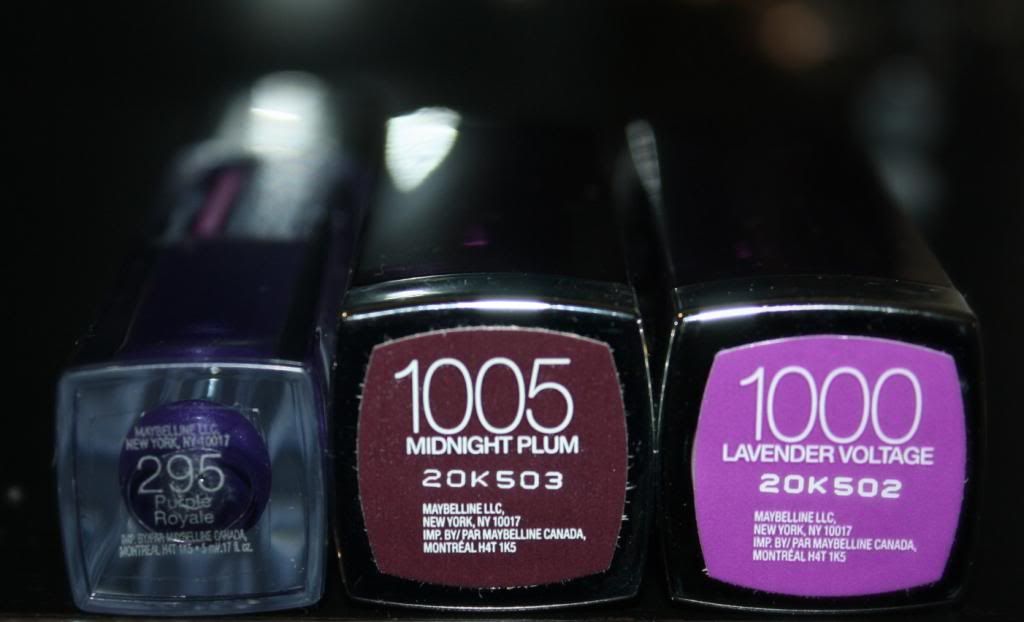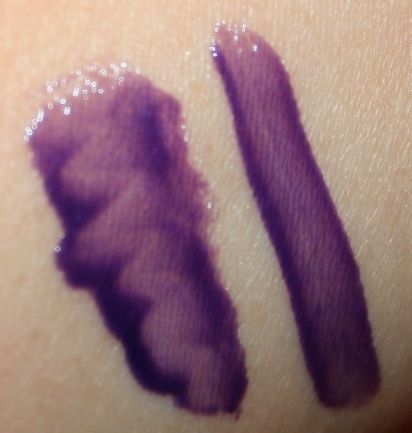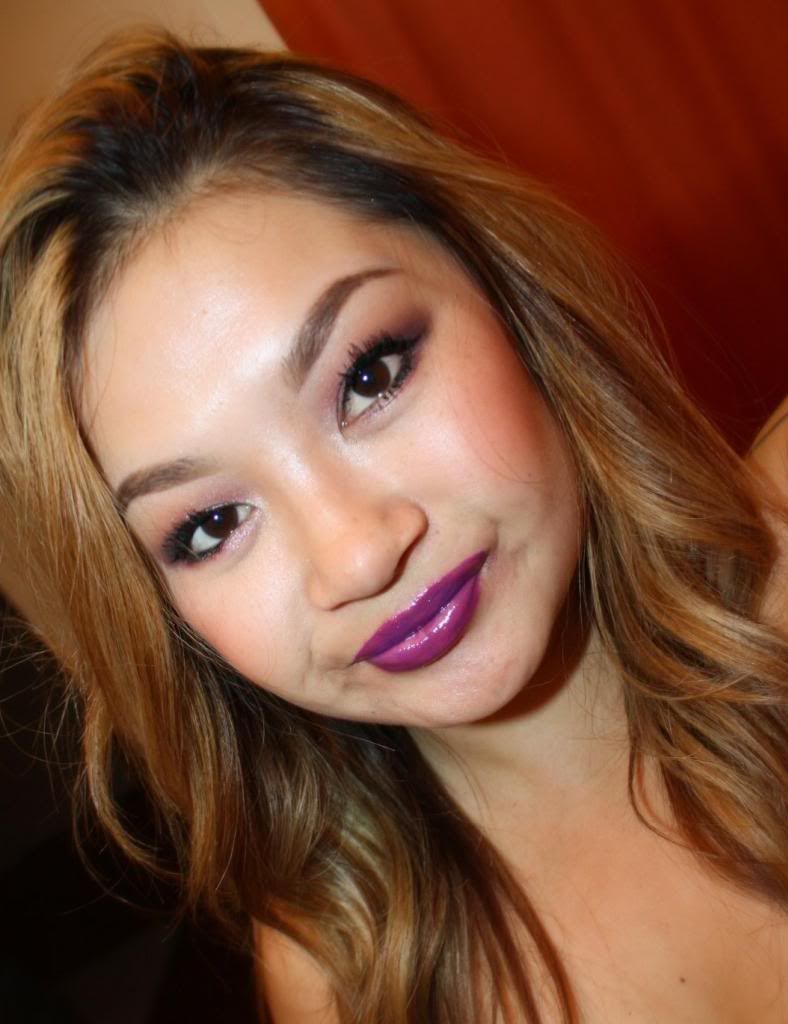 Maybelline's High Shine lip gloss in Purple Royale is an opaque dark purple with a blue undertone, but not as dark, or intense when applied. The packaging is nice, sturdy and easy to twist open. However, the application didn't apply evenly as I would like. The color is unique, the scent is quite fruity, not sticky, very shiny and hydrating on the lips. (Lips on my photos are Lavender Voltage on top of the Purple Royale)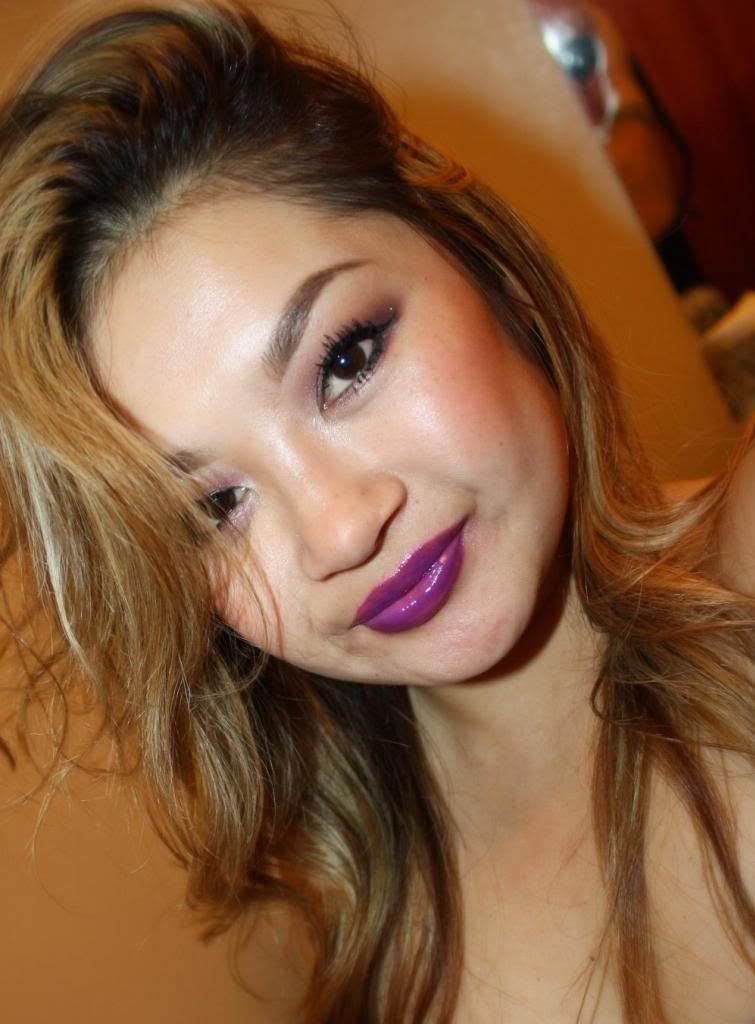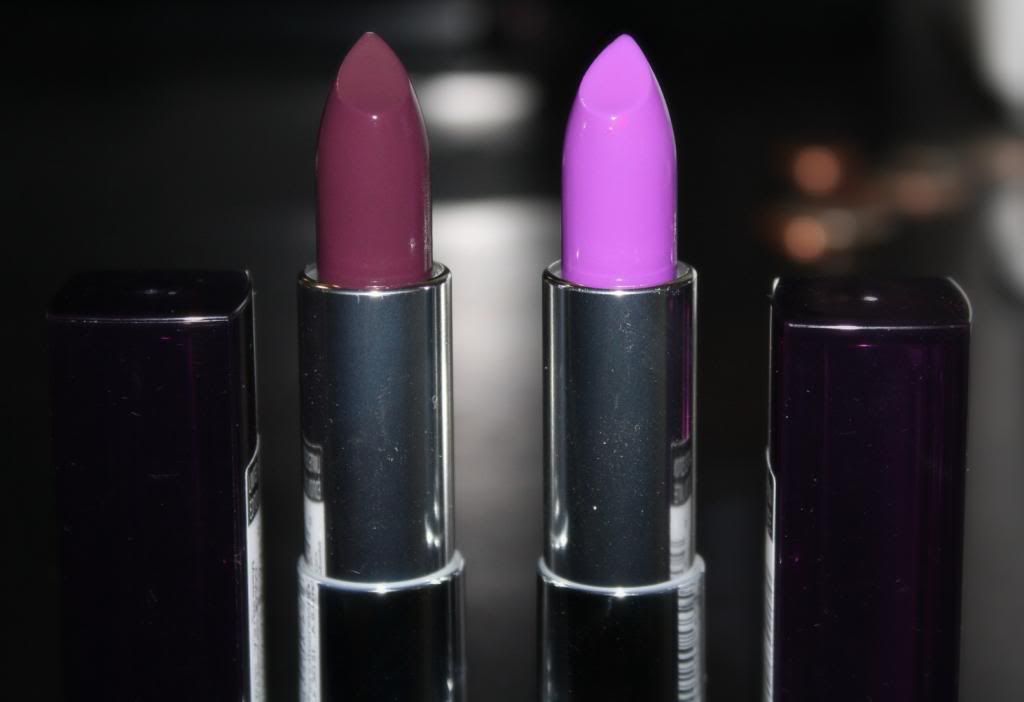 Midnight Plum and Lavender Voltage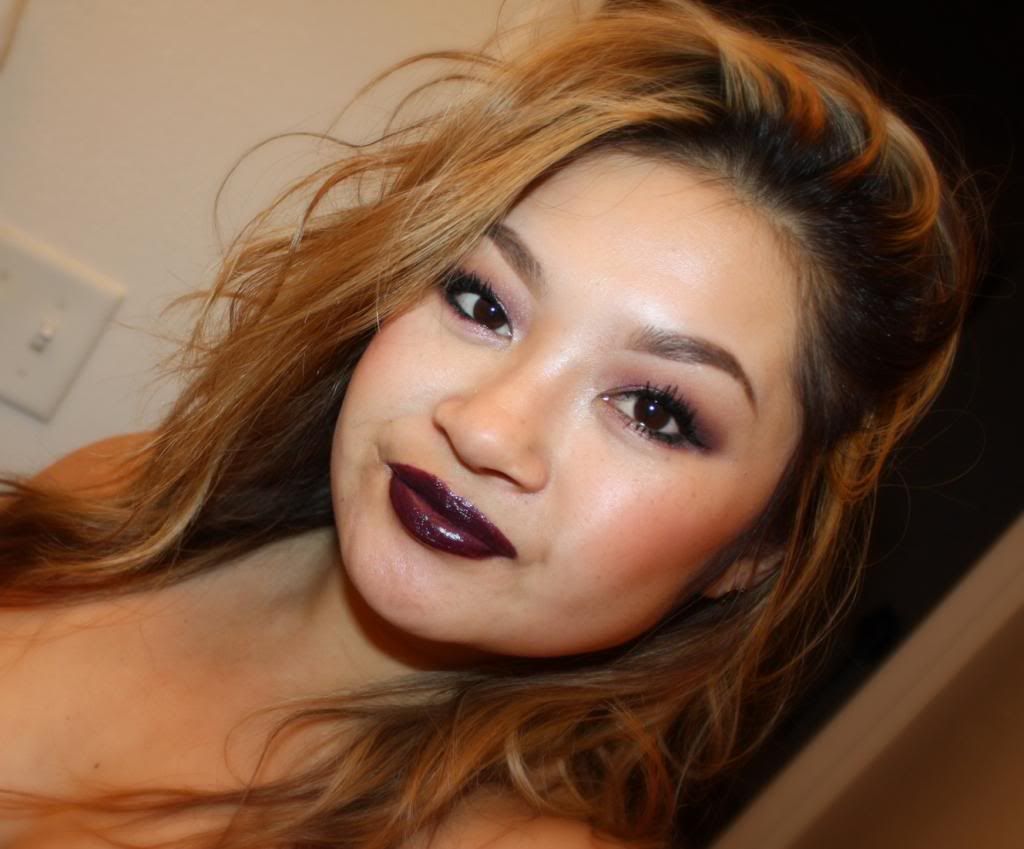 The Midnight Plum becomes darker, almost black; it's a deep dark plum color when swatched, and applied on the lips. I suggest you wear it with a lip liner because of the uneven coverage like the Purple Royale. I'm a big fan of the Color Sensationals because of its creamy finish, and hydrates my lips.
Random Photos: